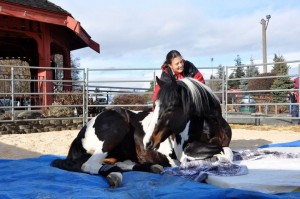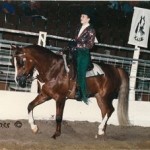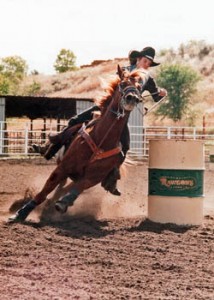 Horse2Human, Inc., was founded by Shannon King, instructor, trainer and clinician, to provide training and education of horses and their humans. In the development of her training programs, Shannon draws on over 20 years of hands on experience with hundreds of horses. Shannon successfully competed in Western and English Pleasure and Halter shows for more than 5 years. In addition, Shannon successfully competed in the National Reining Horse Association reining competitions and was a World Championship Qualifier in the National Barrel Horse Association.
Shannon's formal education includes working with several master level trainers and includes an extensive training program with John and Josh Lyons. In 1999 Shannon earned the title of "John Lyons Certified Trainer", and was employed by John Lyons Symposiums, Inc., for approximately one year.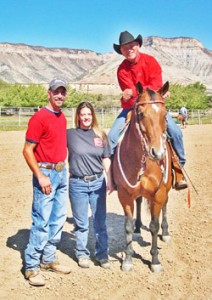 Shannon's experience includes approximately four years as a Veterinary Assistant in both small and large animal clinics.
Shannon and her horses worked as a "Featured Extra" in Kevin Costner's movie "The Postman", and other movie sets. She has also appeared on her favorite steeds with a handful of riding teams in numerous parades. Shannon created, directed, trained and choreographed "The Draqlings", a 12-member Performance Drill Team exclusively designed for Private Equestrain Events and Entertainment.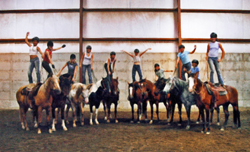 Shannon's techniques have successfully rehabilitated numerous horses that previously suffered trauma, abuse or neglect, which can easily transform into emotionally unbalanced behaviors. These horses whom would have normally been labeled as 'untrainable' or worthless, have been given that second chance at life and now are enjoying their fresh start with their adopted humans. Shannon and Horse2Human, Inc. believe that all horses have that potential in life, they just need to find someone willing to find a way to communicate and offer a language that works at their current level.
Shannon has used her extensive training and experience to develop, and continually evolve, H2H Relationship Training so that it can be used to improve horses and humans at any level, in any discipline or equestrian activity.